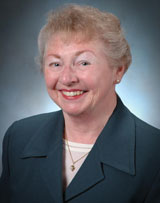 Valerie Williamson
Quality Systems
QUALITY CONTROL and QUALITY ASSURANCE
Tissue Culture Biologicals is dedicated to providing products of the highest quality. Our products are carefully controlled, tested and documented through all stages from receiving to release in compliance with the Code of Federal Regulations title 21, part 820, and title 9, USDA: Animals and Animal Products.
Tissue Culture Biologicals maintains complete documentation for all lots of products and uses detailed manufacturing procedures to provide reproducible processing. We use only cGMP qualified outside testing facilities.
Complete Manufacturing Operating Procedures and Standard Operating Procedures (MOP/SOP), are available for inspection upon request by qualified customers.
Tissue Culture Biologicals encourages customers to audit our manufacturing facility in Tulare.